While pre-rolls are finally getting their moment, posting notable growth across virtually every market, much of that growth has been powered by the infused pre-roll subcategory. In Michigan, for example, infused pre-rolls now make up over 40% of the category, and 9 of the top 10 best selling pre-roll products are infused. But what's driving this trend? How can brands capitalize on this new opportunity?
A galaxy of variations… and differentiation. 
Once saturation and price compression rear their ugly heads, cultivators in maturing markets quickly realize that producing just flower is a tenuous position. You are beholden exclusively to the price of flower, and it is often the first category that begins a race to the bottom. Diversifying your offerings, specifically with value-added products, is a necessary path to protect your brand and continue to grow as competition heats up. Pre-rolls are a common first step beyond flower because it's a relatively convenient step. Many smokers roll flower into joints anyways, so why don't we do it for them? It's also been the only category to show steady, consistent growth across virtually all markets. The problem is that none of this is a secret, and so the pre-roll category can get crowded quickly. To stand out amongst the crowd, many brands are turning to a subcategory with an almost limitless potential for differentiation: infused pre-rolls.
While standard pre-rolls have only two ingredients (paper and flower), by adding an infused element to the product you introduce an almost limitless potential for differentiated products. "Our team is doing a lot of R&D on pairing the right flower with the right extract to create an entirely new experience," says Jason Nelson, CEO of BeLeaf in Missouri. "We're hearing a lot of legacy consumers talking about the entourage effect between flower and extract, which is something that is still being explored."
Almost anything can be infused into pre-rolls: distillate, diamonds, rosin, shatter, the list goes on. Not only that, the concentrates and extracts world expands nearly every day with some new creation, which means the infused pre-roll subcategory expands along with it. "There are tens of thousands of combinations you could make," says Nelson. "The sky is limitless, assuming you have the right technology in place to produce them consistently."
Being the same as everyone else can mean death for a cannabis brand, but creating unique products that few other brands have – that's the key. Separate yourself from your competitors.
Pack more punch… and more profit 
It's no secret that many brands use their less-than-premium flower in their pre-rolls. That's a big part of what has historically given the pre-roll category a reputation for poor quality. We often answer questions from customers asking how much trim they can include in their pre-rolls. While we advocate for always using quality flower and little to no trim, there is still a place for budget-friendly products in the category. That's where many brands find an excellent use-case for infusion. You can infuse average flower with distillate (or some other extract) and even fruit terpenes to give it a significant "glow-up." With the right combination, a very average budget pre-roll can be turned into a product that tastes better, smells better, is more efficacious and is more profitable than a non-infused, low-end pre-roll.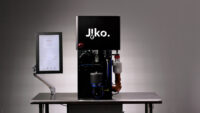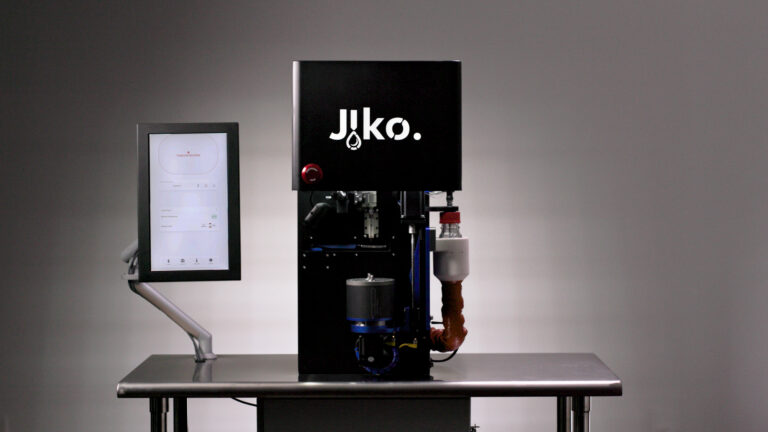 In a competitive market, value-added products are important and infused pre-rolls add value two degrees past flower. That translates to better margins and more cushion from the fluctuation of flower pricing.
"Our infused pre-rolls average retail price is more than double that of our non-infused products," says Noah Levine, head of Oregon-based category leader Benson Arbor. "But our cost to produce an infused pre-roll is less than double non-infused. We end up with significantly higher profit on our infused products."
Of course, there is more to consider beyond just profit. But CEO of The Clear, Rich Batenburg, Jr. has an important reminder to everyone in the cannabis business: "Remember, prices never go up in cannabis! Before launching a product into this subcategory, you need to determine if it has sufficient margin to sustain the line over time."
Collaborate to accelerate
Collaborations between brands are becoming more and more common in the cannabis industry, especially between brands that specialize in separate categories. It's not a new concept – craft breweries have been using this tactic for years. Fans of each brand get exposed to the other, and in some instances even get introduced to a new category. It's become so common, in fact, that many brands exclusively create collaborative products.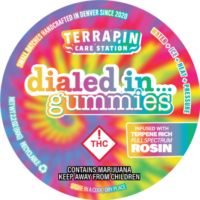 Although they focus on live-rosin edibles, DialedIn Gummies in Colorado used this tactic to power their meteoric rise over the past several years. Every single DialedIn SKU is a collaboration with a different grower. DialedIn's VP of Sales Keith Portman says, "Our collaborations have been a huge factor in our success. Including our partner's logo on our tins helps promote their brand as well as ours, and helps us establish great relationships. We're proud to say we've collaborated with over 100 rosin makers and cannabis growers."
A side-bonus is that co-marketing and co-branding products usually comes with either a discount on purchased ingredients (like flower) or simply a revenue share or royalty without any additional capital needed. We're now seeing this trend pop up in the pre-roll game as well; co-marketed infused pre-rolls are becoming common projects between concentrate and flower brands.
It's about gaining something you might not normally have access to. Noah Levine at Benson Arbor points out, "We partner with farms that grow strains that we normally don't, so it widens our selection. And, it helps with the hype. We leverage the popularity of both brands to create something that's unique, and often a limited-run, which builds a sense of FOMO (fear of missing out) and curiosity with the consumer."
Infused pre-roll manufacturing gets easier
When infused pre-rolls began hitting the market several years ago, they were difficult and time-consuming to make, so they were primarily marketed as a luxury option. That is no longer true. With machines like the RollPros Blackbird that can handle homogenized, infused plant material, or the Sorting Robotics Jiko, that automates injection infusion, producing infused pre-rolls is becoming more cost effective and more automated.
Nohtal Partansky, CEO of Sorting Robotics says, "The infusion process was the most labor intensive part of manufacturing a pre-roll. It was impossible to do at scale. But now with the right automation equipment it's easier and more affordable. You can make a significantly better, more consistent product with a dramatically lower labor cost."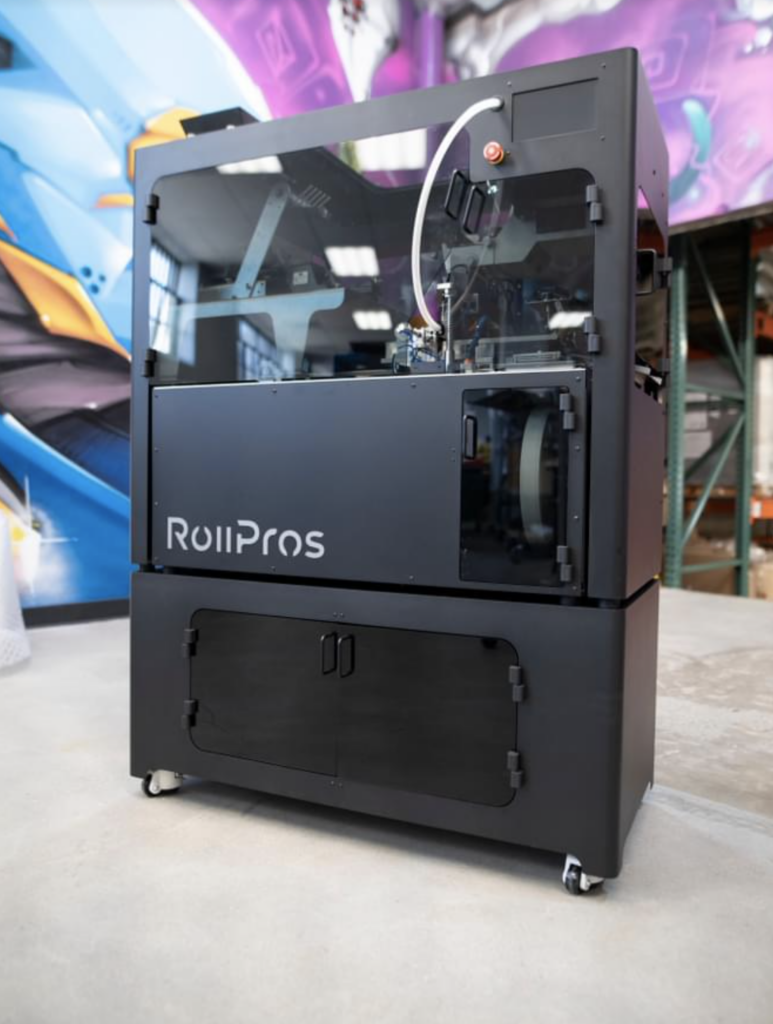 Beyond the lower labor costs, the right equipment even allows you to create products that simply weren't possible to make by hand in a commercial setting. "We have a customer on the East Coast that makes a blunt infused with live rosin and then coated in by crushed diamonds," Nohtal continues, "that product really wouldn't have been possible to manufacture even two years ago."
The RollPros Blackbird presents another example of infused pre-roll manufacturing becoming more automated and easier. The Blackbird can create certain types of infused pre-rolls without any additional equipment. Kyle Loucks, CEO of RollPros says, "More and more of our customers are using the Blackbird to produce infused. Some use it exclusively for that purpose. They infuse and homogenize the flower first and run it through the Blackbird to roll it up. We are seeing some really unique products come off our units."
What's next?
Data from virtually every market shows significant growth in the infused pre-roll subcategory, and the momentum shows no sign of slowing down anytime soon. By adding an extra element to their pre-rolls, brands can stand out in a crowded market by diversifying their offerings and using infusions to increase potency and profits. Pre-roll automation equipment has made the manufacturing process easier and more affordable, allowing brands of all sizes to create complex infused products. With popular options ranging from distillate infusion to kief dusting to crushed-diamond coating, there is something for everyone in this burgeoning product category. In the midst of this flourishing landscape, the infusion of creativity, technology and advanced manufacturing processes continues to propel the infused pre-roll category forward, solidifying its place as a dynamic and lucrative dimension within the cannabis industry.