It's no surprise there's a growing search for mushroom books.
Mushrooms have fascinated humans for centuries, and the interest in these enigmatic organisms is only growing. Increasing numbers of individuals are deepening their understanding of the importance of mushrooms in the health–and future–of our planet.
Whether you want to learn about mushroom identification, growing mushrooms yourself, or their culinary uses, this article highlights the best mushroom books to add to your library this year.
Let's take a trip to explore the world of mushrooms through these literary gems.
Best Psychedelic Mushroom Books
Dive into the mind-expanding world of psychedelic mushrooms with these groundbreaking publications. These mushroom experts share their vast knowledge, wisdom, and personal experiences to help you better understand the profound effects, potential benefits, and safe practices associated with psychedelic mushrooms. 
Covering topics ranging from microdosing and trip preparation to the history and cultural significance of fungi, these books are essential reading for anyone interested in exploring the transformative potential of psychedelic mushrooms responsibly. 
1. The Psychedelic Explorer's Guide by James Fadiman
James Fadiman's The Psychedelic Explorer's Guide offers a comprehensive look at the safe and responsible use of psychedelic substances. It provides practical advice on dosages, set, and setting while delving into the historical, cultural, and scientific aspects of psychedelics. Fadiman's extensive knowledge and experience in the field make this book an indispensable resource for anyone interested in psychedelics.
Where to buy: Jamesfadiman.com, Amazon, Barnes & Noble, Inner Traditions
2. Mastering Microdosing by Paul F. Austin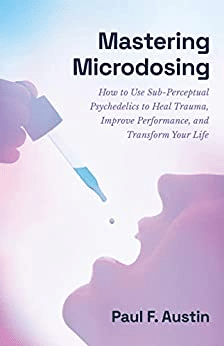 Mastering Microdosing by Paul F. Austin, the founder of The Third Wave, is a holistic guide to microdosing psychedelics responsibly, including with psilocybin mushrooms.
Through extensive research and anecdotes, Austin shares the potential benefits, risks, and best practices for incorporating sub-perceptual psychedelics into your life.
This book is a must-read for anyone curious about learning how microdosing can be used to process trauma, improve cognitive function, and evoke positive transformation in their life. 
Where to buy: Paulaustin.co, AbeBooks,  Books-A-Million, Amazon
3. Your Psilocybin Mushroom Companion by Michelle Janikian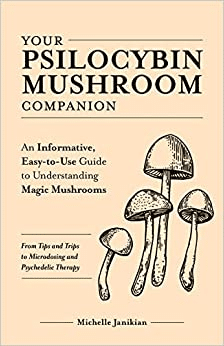 Your Psilocybin Mushroom Companion by Michelle Janikian works to demystify the world of psilocybin mushrooms.
Janikian shares valuable insights on the history, effects, and safe usage of mushrooms while providing practical tips for responsible consumption. The book also includes information on navigating the legal landscape surrounding mushrooms, making it a comprehensive resource for those interested in psilocybin.
Where to buy: Michellejanikian.com, Amazon, Barnes & Noble, Books-A-Million, Bookshop.org, Powell's City of Books.